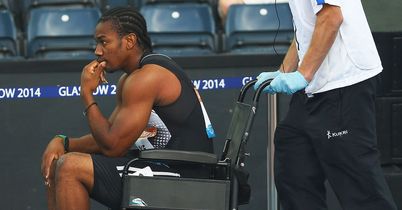 Jamaican sprinter Yohan Blake has been ruled out for the rest of the year after having surgery on an injured hamstring.
Features

UFC fighter Conor McGregor has the aerobic capacity of a Premier League footballer plus the strength endurance of an elite rugby player, according to sports scientist Professor Greg Whyte.

The past 12 months have not been easy for Quillan Isidore. A long-term leg injury kept him out for eight months and having spent the past few months battling to get back to his best, he suffered another setback last month as he broke his collarbone.

With the Commonwealth Games little over two weeks away, we preview gymnast Sam Oldham's chances of gold in Glasgow.

Your complete guide to all the events in Glasgow.